NEW OFFERING !!! CHECK IT OUT!!!
NEW CLUB: HAND DYED ROVING OF THE MONTH CLUB. JOIN NOW AS MEMBERSHIP IS LIMITED!
Each month is a different colorway of roving sent to you. You may always ask for more if I have extra but since all are individually hand painted and dyed by me no two will be exactly the same.
http://www.mountain-shadow-ranch.1shoppal.com/mystery-batt-of-the-month.html
JOIN OUR MYSTERY BATT OF THE MONTH CLUB!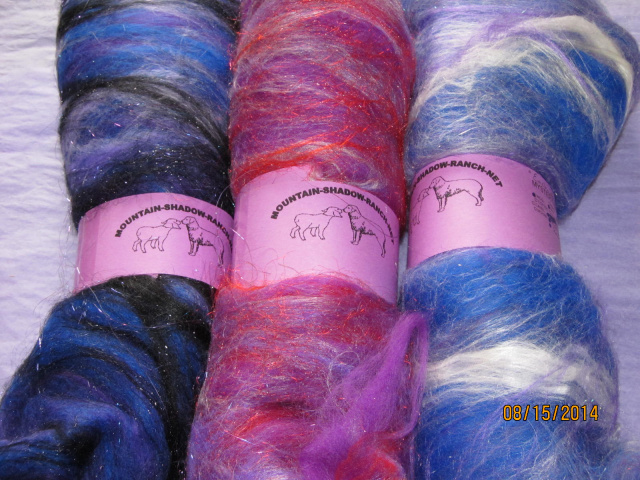 Be the first to get the latest Mystery Batt creation. Mystery Batts are great for spinning of felting! See our Mystery Batt of the Month page for further details....Join our Mystery Batt of the month club now!
http://www.mountain-shadow-ranch.1shoppal.com/mystery-batt-of-the-month.html